Have you read the good news? Despite the rise of online book sellers and a seeming fight-to-the-death brought on by e-books, independent bookstores and printed books are on the rebound! This is stellar news, as books are vital to both the health of our society and our own brains.
Books tell us a great deal about ourselves as a society. Whose voices do we value? What information do we consider worthwhile? Do we give particular attention to marginalized voices, like the voices of Black men and women of color? Are we fascinated by dystopian literature and what does that say about our thoughts on the future? Are we enchanted by histories of the American West and what does that say about how we can idealize the past? How should we facilitate access to literature and information? Where should this information be kept and how should it be shared?
In many ways, then, books and how we access them are a sort of examen of conscience for our society. They show us our values. To this end, consider this piece The Jesuit Post's examination of conscience via literature, with contributions from our editors and authors. Here are the best of what we read in 2018 and what we're looking forward to reading in 2019.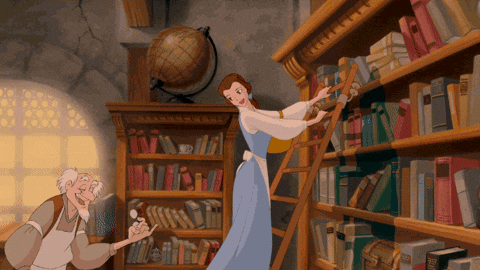 What we read in 2018:
An Indigenous Peoples' History of the United States

by Roxanne Dunbar-Ortiz
This beautifully written book offers a history of the United States from the perspective of Indigenous Peoples (as stated clearly in the title). It is an important book for this time to learn a different perspective of history. – Jason Downer
Decisive

by Chip and Dan Heath
This book is chock full of practical insights for making better decisions, some of which were written about by St. Ignatius 500 years ago. I will use insights from this book in my work with people in discernment. – Michael Rossman
Fur, Fortune, and Empire

by Eric Jay Dolin
Dolin uses great storytelling abilities to trace the history of the fur trade in what became the United States. He offers an excellent examination of how the fur trade deeply impacted and reflected wider geopolitics, religion, and economics. – Ken Homan
Land of Open Graves

by Jason De León
This is a heart wrenching education on the human impact of U.S. immigration policy. Our "Prevention Through Deterrence" policy funnels migrants into deadly desert crossings allowing nature to do the dirty work in the hopes it will decrease immigration or at least outsource the violence and keep it out of the eyes of the U.S. public. With all the talk about our southern border, this is a must-read. – Brian Strassburger
Lord of the World

by Robert Hugh Benson
Both Pope Benedict and Pope Francis recommended this novel, which was written in the early 20th century. It was dystopian before 1984. I believe it's a prophetic book about the secular project and the Church's place (or lack thereof) in that project. – Ian Peoples
Neverworld Wake

by Marisha Pessl
Pessl is one of these up-and-coming authors whose prose is simply beautiful and who plays with the tension of humanity in a realistic way. While Neverworld Wake is her first delve into the Young Adult genre, it still shows her mastery of storytelling and keeps the reader hooked on her style and creative innovations to storytelling. – Colten Biro
Sing, Unburied, Sing

by Jesmyn Ward
Sing, Unburied, Sing wrestles with issues of incarceration, addiction, and racial violence in the American South. Ward grapples with questions about how both black and white America are to deal with the darkness of a racist history. Her book is also a reflection on the intimacy and paternalism that undergird black-white relations in America. It is worth reading not only for its story but for the difficult questions and reflections it begs of its readers. – Billy Critchley-Menor
The Abundance: Narrative Essays Old and New

by

Annie Dillard
Why I love it: Annie Dillard sniffs out and lingers in those thinner places between God and the natural world. Like an imaginative child alone playing in her room, she places dissimilars together to find what each reveals of the other. I'm never sure I fully grasp what she intends, which is not the same thing as saying she is impenetrable; only that her writing invites frequent, and deeper, rereadings. This is a great introduction to her world. – Joe Simmons
The Benedict Option

by Rod Dreher
Dreher presents a straightforward and honest assessment of the culture we (in the West) live in and explores what this means for us as Christians. He presents a response rooted in the necessity of us being tethered to our faith, living the hope of the Resurrection, and engaging the world around us in charity. While even he acknowledges that some of his proposals are not feasible for some people due to socio-economic contexts, as a whole, he presents a good suggestion for how intentional Christian community is not just for those in consecrated religious life. – Edward Chow
The Rhetoric of Death

by Judith Rock
A Jesuit regent solving crimes in between teaching classes and moderating a student club? What more could you want out of a book?! The Rhetoric of Death is the first in a four-book series about Charles du Luc, a fictitious seventeenth-century Jesuit. During his regency at a high school in Paris, Charles get caught up in the middle of a series of violent crimes. This book, and the whole series, is a very fun read, and makes me realize that my regency could have been way crazier. – Danny Gustafson
*****
What we plan to read in 2019:
A Hobbit, a Wardrobe, and a Great War

by Joseph Loconte
It's no surprise that I have my mind on J.R.R. Tolkien and C.S. Lewis, but I am constantly surprised at how their friendship with one another both challenged and refined their literary endeavors, and that friendship also refined their faith. So, in 2019, I'm excited to spend a little more time looking at their friendship and its effects. – Colten Biro
Beautiful Boy

by David Sheff
A personal look, from a loving parent's perspective, into the drug addiction crisis that's on the rise across the U.S. You can only learn so much about meth addiction through watching Breaking Bad, right?? This is a real-life account of the horrors of drug addiction and the toll it takes, not just on the user, but also on the family. This book was also recently turned into a movie starring Steve Carell. – Brian Strassburger
Disarming Beauty

by Fr. Julián Carrón
Communion and Liberation is a community within the Church that I wish more people knew about (the same way I feel towards Catholic Worker). The best way to evangelize is to allow people to discover what is good, beautiful, and true about Jesus Christ primarily through a relationship with him. This book seems like it explores how to do that through the tradition of the Church so as to better engage the broader society we Christians find ourselves in. – Edward Chow
How Not to Be Secular

by James K.A. Smith
This book is a popular guide to Charles Taylor's work, A Secular Age. It helps a wider audience explore a changing religious landscape. It explores what it means to be Christian and seek God in a culture he calls a "cross-pressured," where we feel the simultaneous pressure of various spiritual options; or the feeling of being caught between an echo of transcendence and the drive toward immanentization. He is not looking to condemn secularization, but rather understand what it means to be a believing Christian in a secular world. – Billy Critchley-Menor
Pope Francis and the Theology of the People

by Rafael Luciani
This book dives into the context of the theological environment in which Jorge Bergoglio (who became Pope Francis) was formed during his years in Argentina. Francis is such a larger than life figure that it can be hard to grasp the man. Hopefully this book will help me understand Pope Francis on a deeper level. In doing so, I hope to be able to respond to the myriad calls to action and the mission which he gives the Church. – Ian Peoples
Reimagining the Sacred: Richard Kearney Debates God

by Richard Kearney et al.
Richard Kearney (Boston College) is one of the more interesting philosophers of religious belief alive today. In his earlier book, Anatheism, he considers what belief in God might look like *after an atheist begins to doubt his/her doubts. With many people's faith shattered and shaken by sad news in the Catholic Church, such a book may prove helpful in re-grounding a reliable relationship with God, after the astringent inquiries that disbelief poses to God. – Joe Simmons
Shameless: A Sexual Reformation

by Nadia Bolz-Weber
I have loved Bolz-Weber's other books about her own vocation and work as a Lutheran pastor. This book offers a personal and challenging look at the role of God and faith in our sexuality. If you haven't read her other books, I highly recommend Pastrix and Sinners and Saints. – Jason Downer
The Cardinal Sins

by Andrew Greeley
I came across a few references to this book while doing research for a final paper last semester. Apparently the overall theme is about the mix of sinfulness and holiness that exists in all of us. I've enjoyed reading Greeley's scholarly work and so am looking forward to reading one of his novels. – Danny Gustafson
The Coddling of the American Mind

by Greg Lukianoff and Jonathan Haidt
I found the Atlantic article of the same name to be greatly thought-provoking. I look forward to seeing how Lukianoff and Haidt have developed their ideas. – Michael Rossman
The Pun Also Rises

, by John Pollack
Given the fact I send out a horrible joke every Monday morning called Monday Punday, it was quite a joy when my sister gave me this book for Christmas. Pollack examines how wordplay drastically altered language and changed history. It looks to be a quick and lighthearted read! – Ken Homan