This article was co-written by Justin Grosnick and Dan Dixon.
Let's be honest. None of us really knows what's going to happen in the NCAA tournament. Statistics suggest the odds of selecting a perfect bracket are one in 9.2 quintillion.
And that's before taking COVID into account. This year, how many of us have really had the time or energy or even the desire to scout all 68 of these teams? These 18-21 year olds have had to endure socially distanced practices and lost game time, while still facing the same trauma and loss of loved ones contracting COVID that we've all had to deal with. And none of that is to mention the possibility of teams dropping out because of positive COVID tests, as we've already begun to see
If picking the winners most years is like climbing a mountain, this year is Everest. While blindfolded. And barefoot. In a blizzard.
Still, your entry in the office pool isn't gonna fill itself out. So before you go all Lloyd Christmas on us, we want to suggest an alternative. This year, in the final moments before the bracket locks, resist the urge to frantically check FiveThirtyEight and KenPom for the thirtieth time to find the market inefficiency, and instead, go with what you want to happen.
 It's undoubtedly fun to pretend to friends and family and coworkers that we know more about college basketball than they do.  But this year, no matter how much we've binged, it isn't true. So for once, why not just pick moments and stories that give us all the feels?!
As two Jesuit college basketball diehards, March Madness is one of our favorite times of the sports year. Here are our five tips for picking a bracket that maximizes fun at a time when we all need it.
TIP #1: Pick a (non-Gonzaga) Jesuit School to (at least) the Sweet 16.
it's not bold this year to pick Gonzaga as your one Jesuit school to go far. They are the only undefeated team and the #1 overall seed in the tourney. If the Zags make the Elite Eight or Final Four, don't expect to see them celebrating too hard- they have a championship in their sights.
Thankfully, we've got some other great options to root for. Take your pick:
Loyola Chicago. At 101 years young, Sister Jean is still serving as the team's chaplain, which involves calling them 30 minutes before each game and leading them in prayer.
"I ask them to extend their hands," she describes of her prayer ritual, "and I ask God to bless their hands so that they have control of the ball to get it into the baskets, to keep it from turnovers, to get the rebound and convert the rebounds to points."
Should we call her Sister Coach Jean, or Coach Sister Jean? Either way, we're all in.
Oh yeah, the team is plenty good, too. Perplexing wardrobe choices aside, it does help to have a seasoned coach like Porter Moser pacing the sidelines. And with only one player (senior Camerson Krutwig) averaging over double digits, the Ramblers are a classic, old-school, the sum-is-greater-than-the-parts kinda squad. Who wouldn't love to see them cutting down the nets and heading down to Indianapolis, only three years after their most recent run?
Getting to the Sweet 16 won't be easy, overcoming ACC tourney champ Georgia Tech and (almost certainly) Big Ten tourney champ Illinois. 
Creighton. We understand if you're tempted to cross off the Jays due to Coach Greg McDermott's horrifying comments to his team a couple of weeks ago. Sure, he apologized and seems genuinely contrite, and was disciplined by the school. But when pencilling them in, think about the players and coaches like upperclassmen guards Marcus Zegarowski and Denzel Mahoney, and assistant coach Terence Rencher, all of whom are African-American, who have managed to live in a challenging tension, publicly criticizing McDermott's comments while still acknowledging his care of them individually and as a team. 
That's a lot for these guys to overcome, not to mention a tricky first round matchup against the Gauchos of UC Santa Barbara and a potential second round clash with reigning champ Virginia. Overcoming these obstacles would be a testament to these guys ability to persevere as a team. We'd love to see it.
Georgetown. If you love underdogs–or just dogs–this might be your team. The Hoyas were picked to finish last in their conference and their Hall of Fame coach (Patrick Ewing) was majorly disrespected during last week's Big East tournament.  Perhaps playing with a chip on their shoulder has them on a tear right now with a streak of upsets over some really good opponents.  This should make for a compelling storyline and possibly an even more fun team to watch in the coming weeks.  
TIP #2: Go Wild for Underdogs.
Speaking of underdogs, the stars could be aligning for some great Cinderella stories. Our suggestion: don't be shy about taking some risks by picking the following:
Two 11/12 seeds to advance to (at least) the Sweet 16.
We know, we said we weren't going to talk about numbers. But you should know that 11 and 12 seeds each make the sweet 16 roughly 15% of the time. You don't need to be a CPA to do the math: on average, 1.2 11 and 12 seeds will make the sweet 16 in a typical year. So pick two, because why not?!?!
Teams to pick: 
#12 seed Georgetown. Call us Jesuit homers, you wouldn't be wrong. But how fun would it be to see Jack the Hoya cruising into the second weekend, and a below .500 regular season team still alive?
#11 seed Utah State. The Aggies post a top-10 defense in the country, and have a major advantage to exploit on the offensive glass, as they rank 16th in offensive rebounding, while the Raiders are 254th in pulling down boards.
A 13 or 14 seed to win in round one.
Don't you want to be cheering during moments like this?
We know we do.
Teams to pick:  
#14 Seed Colgate. The Patriot league champs are flying under the radar, as their league had some of the strictest COVID regulations, which led to a shortened season. These guys haven't lost a game in over two months. Arkansas better watch out.
#13 seed Liberty. We know, Oklahoma State has Cade Cunningham. But Liberty is a very efficient offense, top 10 in both 2pt and 3pt field goal percentage. The Flames might not wow you with athleticism but they do the kinds of things that it takes to win in March. 
TIP #3: Pick the Narrative You Love.
This NCAA tourney has something for everyone. Far be it from us to tell you what would be most fun for you. Here are three narratives that might appeal to you, depending upon the kind of fan you are.
The NBA Fan:  The NCAA Tournament is a place where future legends begin their journeys towards stardom.  As a freshman, Michael Jordan made his iconic shot, Bill Walton played one of the most perfect games in basketball history, Carmelo Anthony changed the game by dominating the field and immediately declaring for the NBA. If you want to get a glimpse of the next Steph Curry or Rip Hamilton, you might pick one or more of the following teams to go deep into March.
Teams to pick: Oklahoma State (Cade Cunningham), USC (Evan Mobley), Gonzaga (Jalen Suggs)
The Super Seniors
Increasingly, college basketball has become a "one-and-done" affair (see Carmelo Anthony above) as the top athletes choose to realize their earnings potential and to minimize the risk of injury. And we applaud their right to do so, while also acknowledging the incredible benefits of a college degree.
These are players who have paid their dues, and we'd love to see them make a deep run and have great memories. Unfortunately, Villanova's Collin Gillespie is out with an injury, so we won't have a chance to see him compete. Only two seniors in the tourney are on the Wooden Award watch list, highlighting how rare it is to see four year superstars. 
Teams to pick:  Iowa (Luka Garza), Gonzaga (Corey Kispert)
The Run-n Gun
Do you feel the need for speed?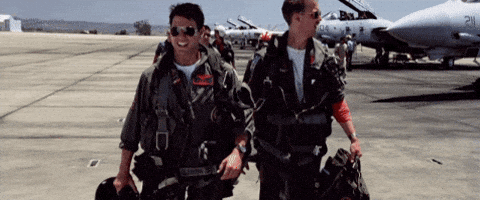 If you like a fast-paced game full of energy and scoring, only three teams in this year's field rank in the top 15 in tempo. Hitch your wagons to these teams and enjoy the (very fast) ride.
Teams for you: Gonzaga (4th), Alabama (9th), Winthrop (11th).
TIP #4: Pick a Mid Major to the Final Four.
Normally, it's a safe bet to take the "blue bloods." The Dukes, the Kentuckys, the UCLAs. They get the best talent, have won the most games, and have collected the most championships.  
Not this year. Duke, Indiana, and Kentucky have had historically bad seasons and won't even make the tournament.  UCLA, North Carolina, and Michigan State are only playing so-so basketball.  So this year is your chance to mix it up. 
Choose a smaller school outside one of the biggest six conferences to make a deep run. They might not be Cinderellas, but they will bring some much deserved attention to the great basketball that is being played all over the country.
Teams to pick: Gonzaga, Houston, Loyola Chicago, San Diego State
TIP #5. Take Gonzaga as your winner.
Future lottery pick Jalen Suggs rises up for a three. Source: Gonzaga Men's Basketball Twitter
Notice anything in common about tips one, three, and four?
Gonzaga's not only a Jesuit school, they've got an incredible mix of youth and experience, NBA-level talent, and an engaging style of play. Their sustained success since Coach Mark Few took over in 1999 is remarkable. Their 21 consecutive NCAA tournament appearances is the third longest in the entire sport.
They've had ten Sweet Sixteen appearances, four Elite Eights, and a Finals appearance (a 2017 loss to Justin's alma mater, North Carolina) in that time.
They've had some great stars. Rui Hachimura, Adam Morrison, Domatas Sabonis. But they've never had a team as deep and as good as this one. Why not root for the first Jesuit school champ since 1984, when the Georgetown Hoyas, led by the late great John Thompson and center Patrick Ewing lifted the trophy?
We know we are. But whomever you pick, we hope that you have some time in the next few weeks to sit back and enjoy the Madness.